Press Conference Invitation: Presentation and Report of the Fast Track Business Activation Mechanism, Wednesday 19th May 2021 at 11:00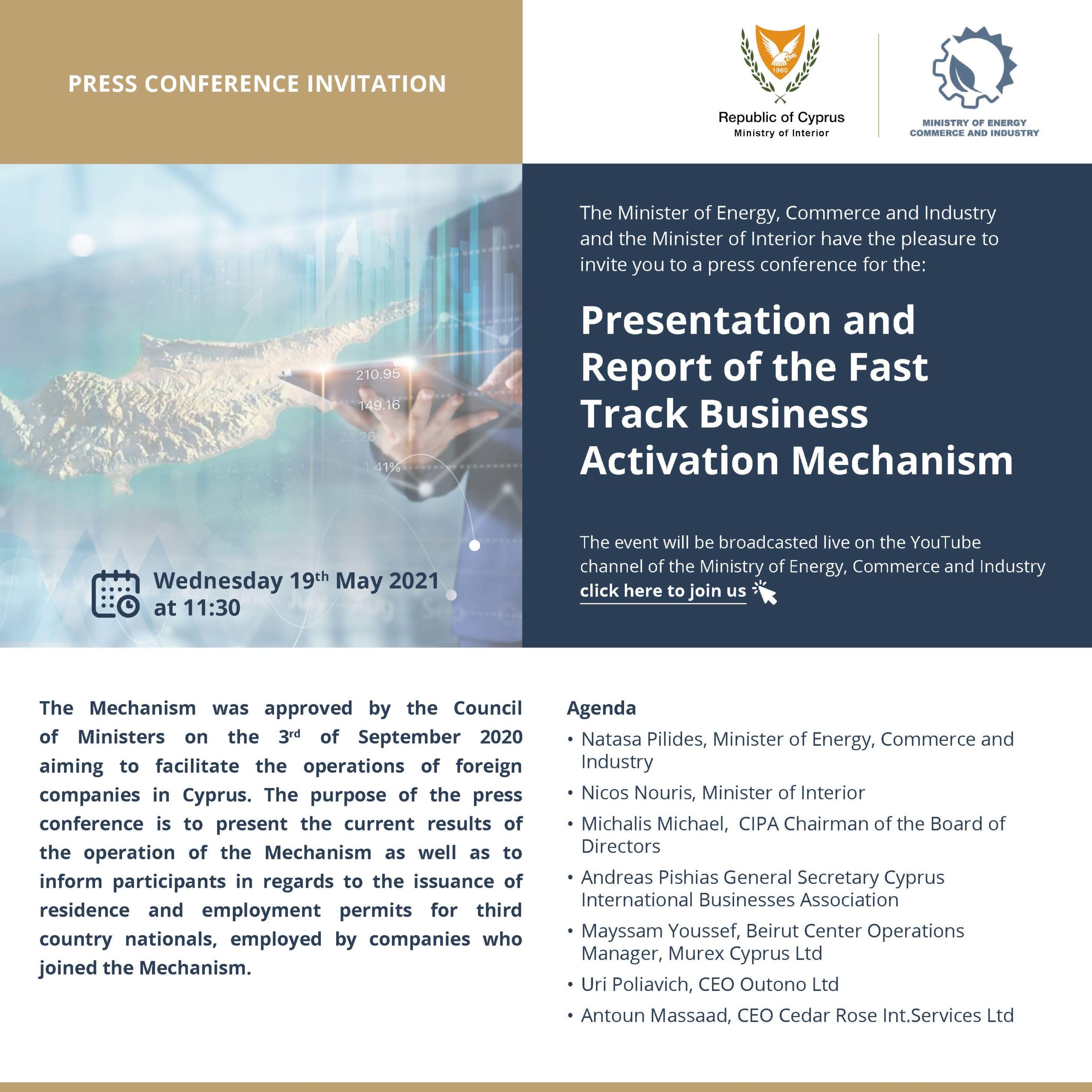 18/05/2021
The Mechanism was approved by the Council of Ministers on the 3rd of September 2020 aiming to facilitate the operations of foreign companies in Cyprus.
The purpose of the press conference is to present the current results of the operation of the Mechanism as well as to inform participants in regards to the issuance of residence and employment permits for third-country nationals, employed by companies who joined the Mechanism.
The event will be broadcasted live on the YouTube channel of the Ministry of Energy, Commerce and Industry click here to join us.