Planning to start
your own business?
Find everything you need to Start your Business
In this section you can find key information for every stage of a Business's Life Cycle. From hatching a business plan for guiding your business venture throughout its life and positioning your business in the market to registering your business entity and/or trade mark and hiring employees and many other related matters and much more; all up to the stage of closing or ending a business can be found in this 5-chapter section.
Are you a qualified professional from a Member State of the EU, interested in providing your services in the Republic of Cyprus? If you are a nurse, a pharmacist, a physiotherapist or a real-estate agent you can do it with an easier and quicker way through the European Professional Card (EPC).
If you want to work in another EU country and your profession is regulated there, you may need to get your professional qualifications (training and professional experience) officially recognised before you start practising in your host country.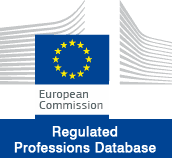 Businesses
created in 2016
Businesses
created in 2016
Businesses
created in 2016