Launch of the English versions of the new websites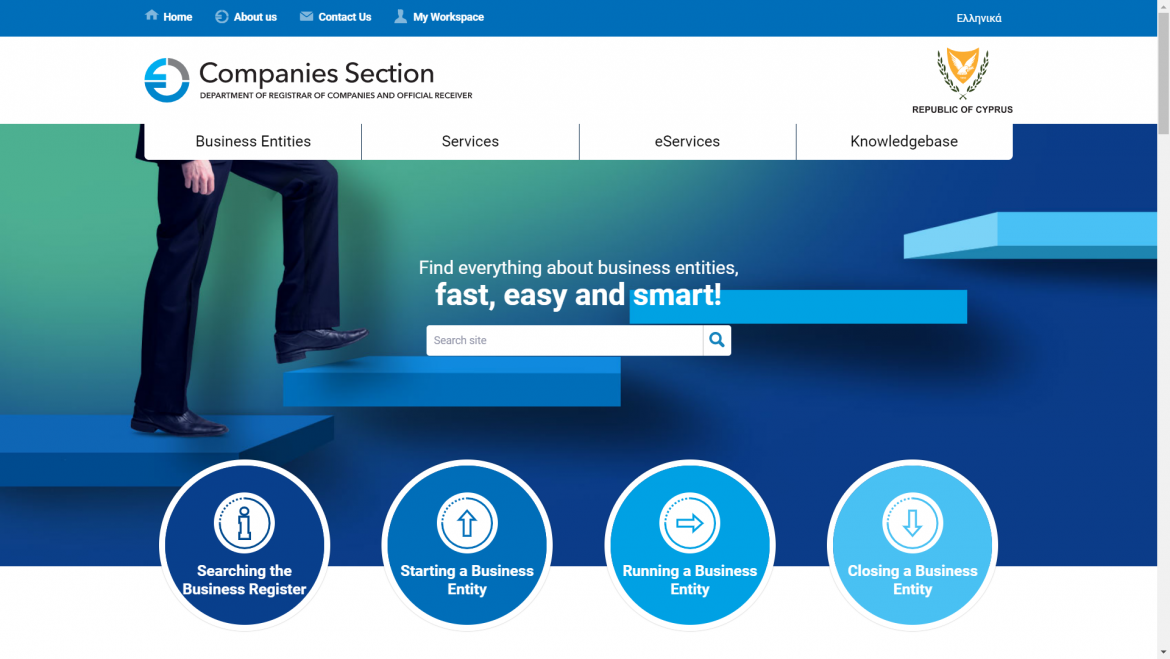 25/01/2021
The Ministry of Energy, Commerce and Industry is launching today the English versions of the two new, customer-centric websites of the Companies (www.companies.gov.cy/en/) and Industrial and Intellectual Property Sections (www.intellectualproperty.gov.cy/en/), of the Department of Registrar of Companies.
Aiming to contribute towards the enhancement of Cyprus' position as an international services centre, the Department's new websites facilitate, via the interconnection with the Single Digital Gateway, friendly and easy access to information, support services and digital tools, to local and cross-border users.
Inter alia, the procedures for all types of business entities and intellectual property rights registered in Cyprus are explained in detail, whilst also ensuring continuous support and communication with the business world and the owners of intellectual property, doing or wishing to do business in Cyprus.